Stressful or uncertain situations in life can be challenging to navigate, often causing us to lose focus or avoid them altogether. However, it's important to realize that we can rise above these situations and even use anxiety to our advantage.
In this course, we will explore effective strategies to overcome stress and uncertainty and successfully navigate such situations.
Format:
Online Self-Paced
This course is a part of the Happiness Labs' 73 mini-series within the Happiness Science Framework and focuses on Anxiety.
The course will empower students to develop a personalized toolkit to navigate and overcome anxiety.
They will gain skills to identify triggers, challenge negative thought patterns, and implement healthy coping mechanisms in their daily lives
Professionals
who work in fields such as counseling, social work, psychology, and education.
Practitioners
who provide support to individuals or groups, such as therapists, coaches, mentors, and caregivers.
Individuals
with a personal or professional interest in Open Mindedness, including but not limited to teachers, researchers, and students.
Anyone
who are seeking to develop their understanding of happiness by providing them with an in-depth understanding of the theory and concepts related to anxiety
How Long Does It Take
To Complete The Course?
The Anxiety Course consists of four parts and is designed to be completed within an estimated duration of 5 hours.
This is a
one-hour
session that provides an overview of the course and sets the context for the material that will be covered.
The theory recording is a one-hour session that covers the key concepts and theories related to anxiety 
The practice exercise is a two-hour session that provides hands-on activities and exercises to help students apply what they have learned about anxiety.
The after course is a one-hour session that provides an opportunity for students to review the material covered in the course and to ask any remaining questions they may have.
It should be noted that the course timings are approximate and may vary depending on the specific course.
The course is structured into four modules: Pre-Course Learning, Core Learning- Theory, Core Learning- Practice and Post-Course Learning. Pre-Course Learning is divided into five sections, Core Theory in 12, Core Practice in 5 and Post-Course Learning in 6. Post-Course Learning has four modules as well, with an additional two wrapping-up modules. All in all, the course has 27 sessions.
Lesson 1:
Introduction of the Course
Lesson 2:
Participant Introductions
Lesson 3:
Context and Expectations
Lesson 4:
Learning Baseline
Lesson 5:
Tuning-in Resources
Lesson 6:
 Definition: What Is Anxiety? 
Lesson 7:
Concepts Related to Anxiety
Lesson 8:
Taxonomies: Formation and Types of Anxiety
Lesson 9:
The Challenges of Managing Anxiety
Lesson 10:
Misconceptions about Anxiety
Lesson 11:
The Importance of Managing Anxiety
Lesson 12: The
Benefits of Managing Anxiety
Lesson 13:
Theories Relevant to Anxiety
Lesson 14:
Statistics r: What Do Numbers Say About Anxiety?
Lesson 15:
Recommended Practices to Manage Anxiety
Lesson 16: R
ecommended Habits to Manage Anxiety
Lesson 17:
Tools for Managing Anxiety
Lesson 18:
Practice with Examples
Lesson 19:
Practice with Case Studies
Lesson 20:
Practice with Exercises
Lesson 21:
Practice with Relevant Questions
Lesson 22:
Follow-up Resources
Lesson 23:
Learning Reinforcement
Lesson 24:
Learning Validation 
Lesson 25:
Learning Application Tracking
Lesson 26:
Learning Assessment
Lesson 27:
Offboarding and New Course Application
Do I have to complete the course in one go?
The course is designed as a framework or an introductory course and is self-paced and asynchronous. Therefore, you may choose to complete it in one go or by completing several content modules at a time.
Is my purchased course transferable?
Unfortunately, it is not. However, you may purchase a voucher for someone if you wish to use the course as a gift.
What if I forget my login details?
What if I purchased a course online but I cannot access the course?
Can I download or print a copy of the course materials?
Yes, you may download or print a copy of the course materials.
As a part Of a bundle Of 2 Or More Courses
billed as part of a bundle


As A Part Of Attending All 76 Courses Of The Framework
billed upfront at 1200 for all courses of the framework
What Participants Are Saying About This Course
I highly recommend this course to anyone seeking personal growth
The course had a profound impact on me. The knowledge and skills I gained have transformed the way I deal with Anxiety
The course was exactly what I needed. High recommended 
Earn Your Fundamentals Of Anxiety Certificate Today!
Earn your Overcoming Anxiety badge today! By enrolling in our Overcoming Anxiety course, you'll not only gain the knowledge and skills to Explain the importance, benefits, and misconceptions surrounding anxiety., Evaluate the challenges, opportunities, and tools to overcome anxiety.
Apply the lessons learned from the course materials to enhance your daily practices. you'll also earn a badge to showcase your achievement. Display your Overcoming Anxiety badge proudly on your social media profiles, resume, or anywhere you want to show off your new skills.
Enroll now and start your journey towards becoming a happiness pro!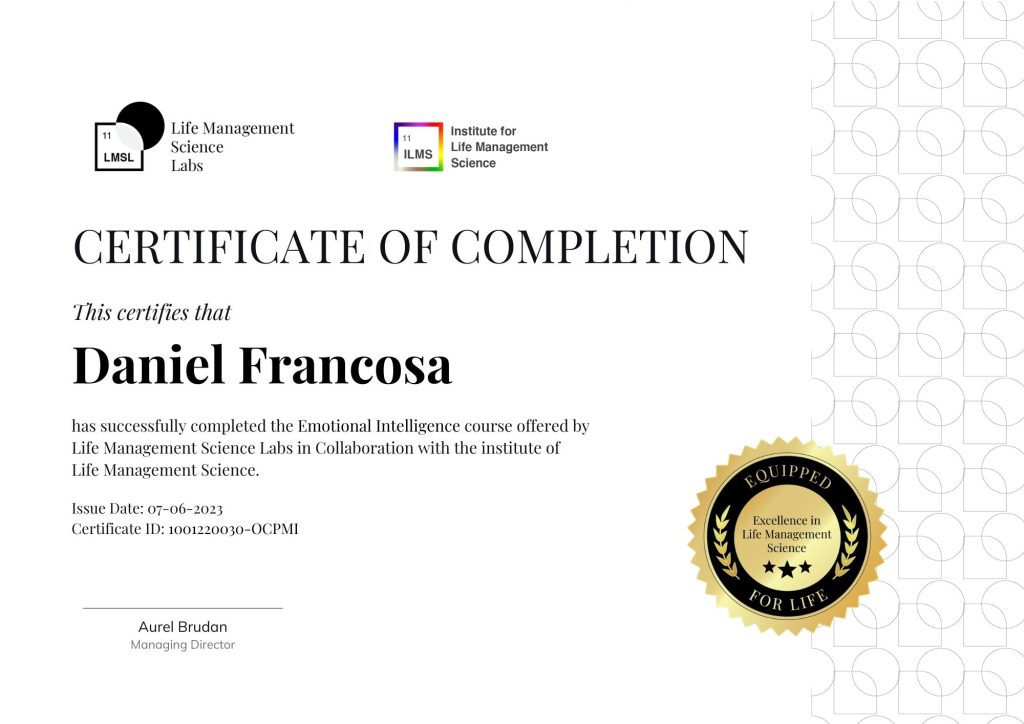 More Courses
By The Happiness Science Labs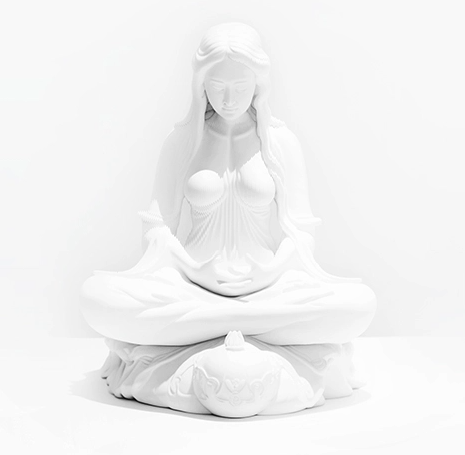 5 hours 28 lessons 42 Resources
Fundamentals of Self Regulation