Episode 1: Dr. Michael E. Bernard: The Strength of Self-Acceptance
Sero Boost: The Happiness Science Insights Podcast is where we discuss all key aspects of happiness with insightful guests, drawing on science, knowledge, and experience.
Each topic addresses an element from the comprehensive framework of several domains and elements created by the Center for Happiness Science. With us, happiness is a journey, not a destination, and we're excited to be with you on it.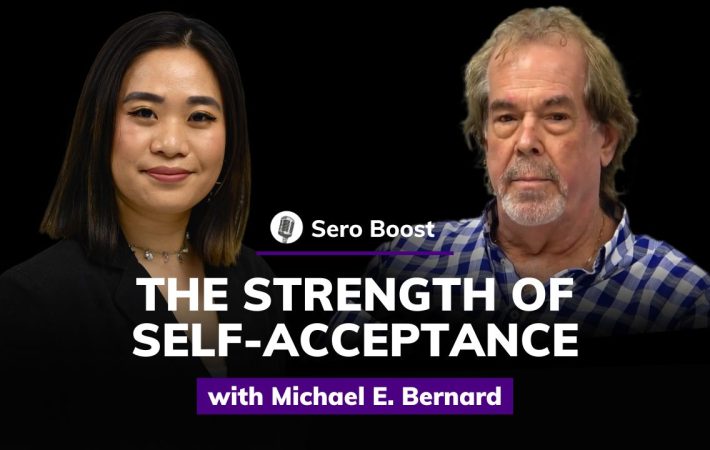 He is the Founder of You Can Do It! Education, AUSTRALIA'S FIRST SOCIAL-EMOTIONAL WELLBEING program for promoting student well-being and achievement that is being used in over 6,000 schools in Australia, New Zealand, England, and North America.

His book Rationality and the Pursuit of Happiness AND MOST RECENT BOOK, THE HIGH PERFORMANCE MINDSET AT WORK, SCHOOL AND HOME reveals how the principles of rational living identified by Albert Ellis AND SOCIAL-EMOTIONAL LEARNING can be used by anyone to achieve lifelong happiness. HIS BOOKS reveal the principles of rational living and psychological skills that when put into practice can consistently increase levels of personal happiness. It also offers insights into how EVERYONE CAN reduce the intensity of negative emotions, to increase the frequency of positive emotions and to promote SELF-ACTUALISATION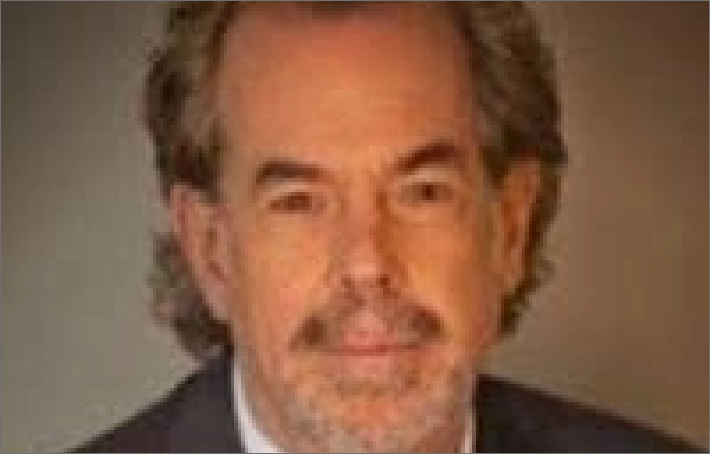 In this podcast we explore
Self-aware: The key is to accept ourselves just the way we are, avoid self-criticism, and don't evaluate ourselves self-worth based on what other people think of us
Train ourselves to be as much as humanly possible and not take things too personally.
Self-affirmation: In order to acknowledge the good quality of ourselves, we can try to give positive affirmation to yourself by making list of things you're good at. "I accept myself no matter what, I mean that's okay. Bad things could happen, and that's still okay."
Book:
Renegades: Born in the USA
Moovie:
No Time To Die (2021)
Role Model:
Albert Ellis (American Psychologist)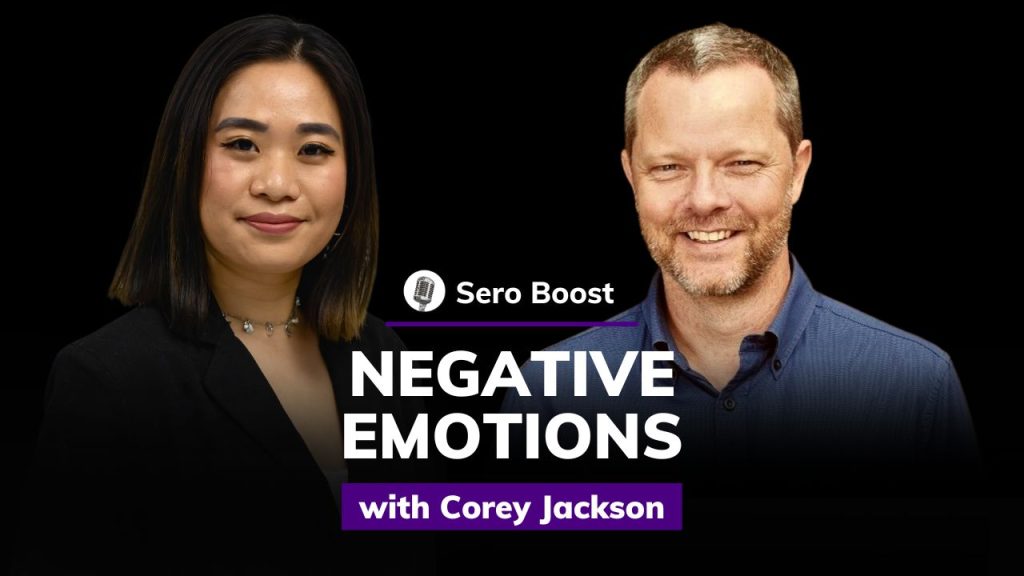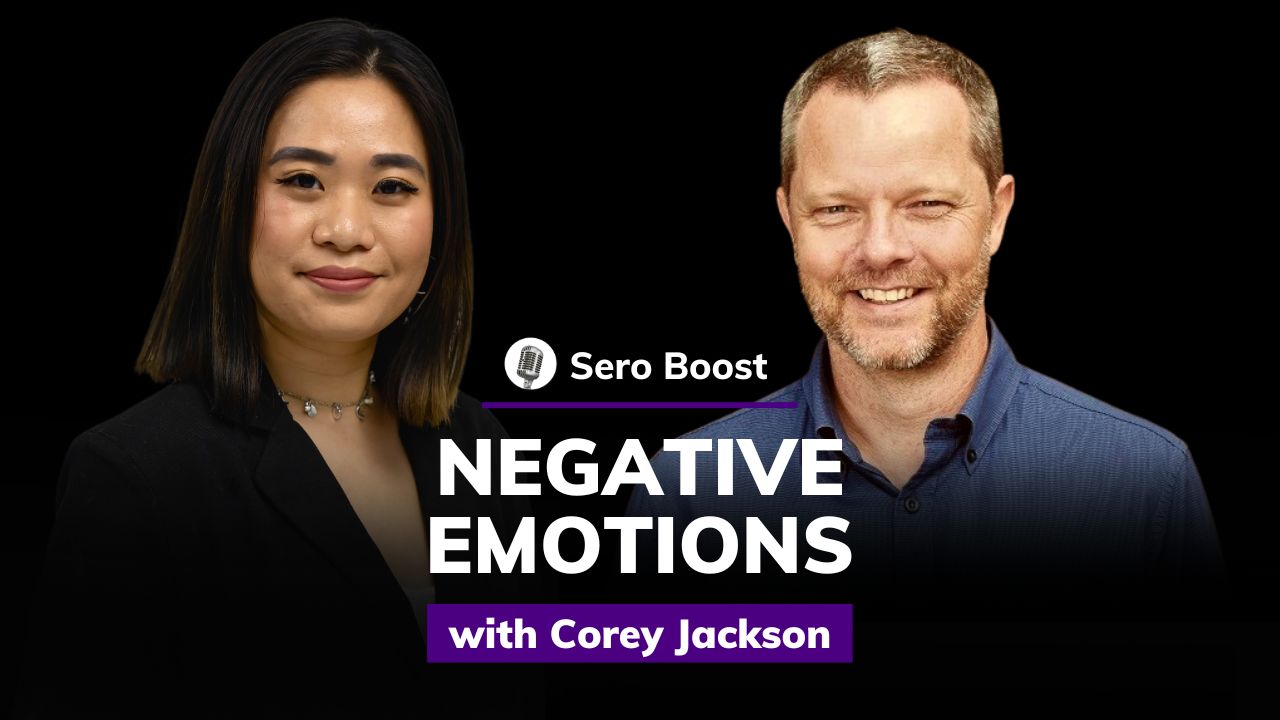 Corey is a self-care & stress management coach, burnout prevention coach, meditation teacher, and mental health researcher. During this episode, he discusses how to manage negative emotions. With his expertise, Corey shed light on the science behind negative emotions and how they affect our level of happiness. He shared tips on how we can take a different angle on identifying and addressing these tough emotions in a way that helps us to thrive.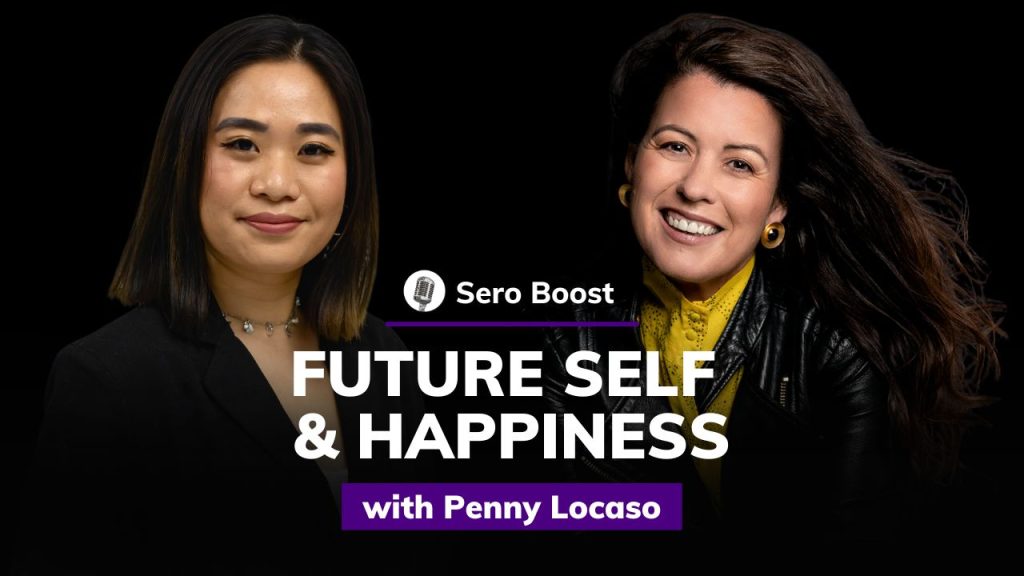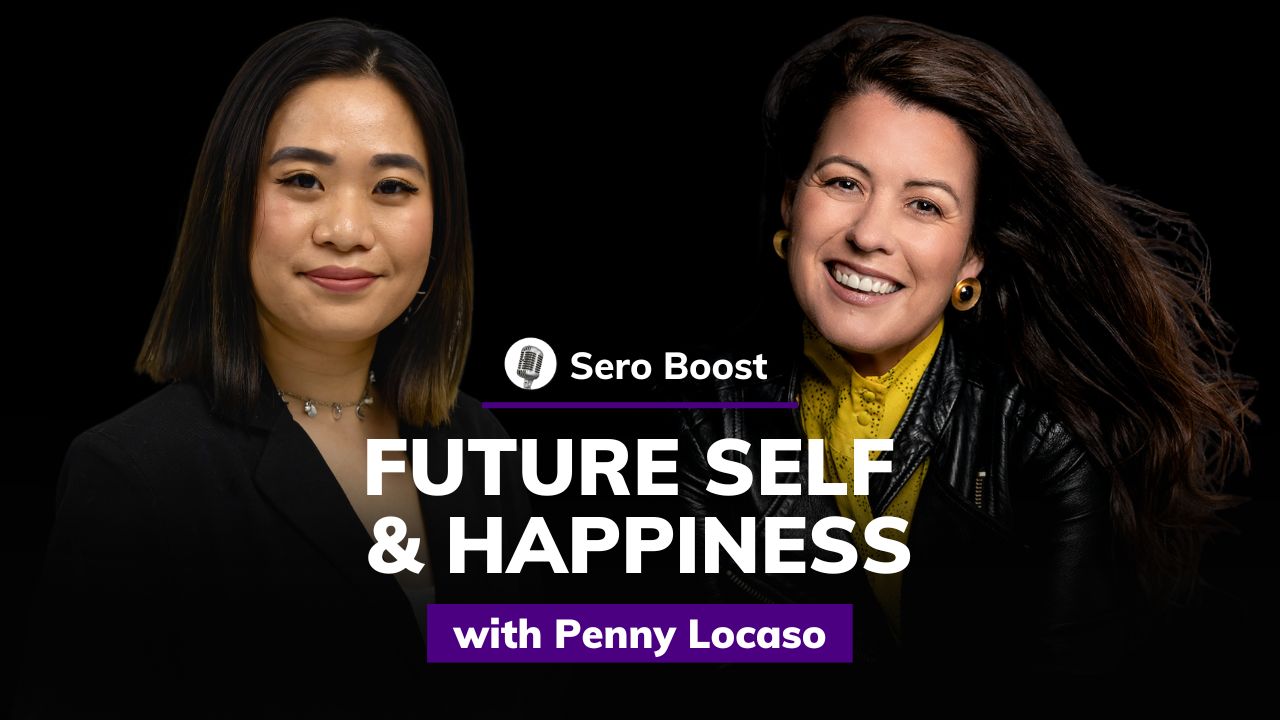 Episode 2: Penny Locaso:
Future Self
In this episode of Sero Boost: The Happiness Science Insights Podcast, host Lu Ngo is joined by Penny Locaso. Penny is the world's first Happiness Hacker on a quest to teach 10 million humans by 2025 how to flourish in life.
Penny shared her tips on how we should build our daily routines and what practices we should have when we're working for our future selves. Penny and Lu also discussed how our future selves would affect our happiness.
Be the first one to know about
our new course releases, articles, podcast episodes, and so much more…