Fundamentals
of Gratitude
Gratitude entails much more than just being polite. It's a technique that calls for acknowledging the kindness shown to us by others and the positive aspects of our existence.
Through this course, we will discuss the positive effects of gratitude to one's mental and physical health as well as how to cultivate it. It is a powerful daily practice that can improve our overall well-being and happiness.
Format:
Online Self-Paced
Gratitude, a simple yet profoundly transformative emotion, serves as a cornerstone of well-being and positive living. Rooted in the recognition and appreciation of the blessings, experiences, and people that enrich our lives, gratitude has the power to reshape our perspective, enhance our relationships, and elevate our overall sense of contentment.

The Fundamentals of Gratitude course is one of the 64 courses the Happiness Science Labs are launching as part of the Happiness Science Framework. Enroll now to discover the transformative power of gratitude and integrate it into your daily existence.
General Learners and Personal Growth Seekers
Who want to cultivate a more grateful mindset and incorporate gratitude practices into their daily lives

Mental Health and Wellness Professionals
Who want to learn how to integrate gratitude-based interventions into their therapeutic approaches

Teachers and Educators
Who want to incorporate gratitude practices into their classrooms to create a positive and emotionally supportive learning environment.

Students and Researchers
Who are pursuing degrees in psychology, counseling, social work, education, or related fields may take a gratitude course to deepen their understanding of gratitude's psychological and sociological aspects
How Long Does It Take
To Complete The Course?
The Gratitude Course consists of four parts and is designed to be completed within an estimated duration of 5 hours.
This is a
one-hour
session that provides an overview of the course and sets the context for the material that will be covered.
The theory recording is a one-hour session that covers the key concepts and theories related to gratitude.
The practice exercise is a two-hour session that provides hands-on activities and exercises to help students apply what they have learned about gratitude.
The after course is a one-hour session that provides an opportunity for students to review the material covered in the course and to ask any remaining questions they may have.
It should be noted that the course timings are approximate and may vary depending on the specific course.
The course is structured into four modules: Pre-Course Learning, Core Learning, and Post-Course Learning. Core Learning consists of four sessions while Core Theory have 12 sessions. Core Learning is divided into four sessions as well while Post-Course Learning consists of six sessions. In total, the course consists of 27 sessions.
Lesson 1:
Introduction of the Course
Lesson 2:
Participant Introductions
Lesson 3:
Context and Expectations
Lesson 4:
Learning Baseline
Lesson 5:
Tuning-in Resources
Lesson 6:
Definition: Conceptualization of Gratitude
Lesson 7:
Core Concepts of Gratitude
Lesson 8:
Taxonomy of Gratitude
Lesson 9:
Challenges in Having Gratitude
Lesson 10:
Common Misconceptions of Gratitude
Lesson 11:
Importance of Practicing Gratitude
Lesson 12:
Benefits of Practicing Gratitude
Lesson 13:
Relevant Theories of Gratitude
Lesson 14:
Statistics of Gratitude
Lesson 15:
Practices for Gratitude
Lesson 16:
Habits to Develop Gratitude
Lesson 17:
Tools for Gratitude
Lesson 18:
Who are you grateful for? 
Lesson 19:
Disengagement and Intervention 
Lesson 20:
Gratitude Hunt
Lesson 21:
What is gratitude really?
Lesson 22:
Follow-up Resources
Lesson 23:
Learning Reinforcement
Lesson 24:
Learning Validation Lesson
Lesson 25:
Learning Application Tracking
Lesson 26:
Learning Assessment
Lesson 27:
Offboarding and New Course Application
Do I have to complete the course in one go?
The course is designed as a framework or an introductory course and is self-paced and asynchronous. Therefore, you may choose to complete it in one go or by completing several content modules at a time.
Is my purchased course transferable?
Unfortunately, it is not. However, you may purchase a voucher for someone if you wish to use the course as a gift.
What if I forget my login details?
What if I purchased a course online but I cannot access the course?
Can I download or print a copy of the course materials?
Yes, you may download or print a copy of the course materials.
As a part Of a bundle Of 2 Or More Courses
billed as part of a bundle


As A Part Of Attending All 64 Courses Of The Framework
billed upfront at $1088 for all courses of the framework
What Participants Are Saying About This Course
I am so grateful for the Gratitude course. It took me on a journey of self-discovery and helped me cultivate a positive mindset.
The Gratitude course exceeded my expectations. It provided a comprehensive understanding of gratitude and its benefits. The practical exercises were transformative, and I've noticed a significant improvement in my overall happiness and well-being since implementing them. This course is a game-changer!
I highly recommend this course to anyone seeking a positive shift in their mindset
Earn Your Fundamentals Of Gratitude Certificate Today!

Earn your Gratitude badge today! By enrolling in our The Science of Gratitude course, you'll not only gain the knowledge and skills to explain practices, habits, and tools that can be used in managing gratitude, evaluate the challenges, opportunities, and tools to effectively cultivate and practice gratitude daily, and track progress in implementing the practices cultivating gratitude, but you'll also earn a badge to showcase your achievement.
Display your The Science of Gratitude badge proudly on your social media profiles, resume, or anywhere you want to show off your new skills.
Enroll now and start your journey towards becoming a happiness pro!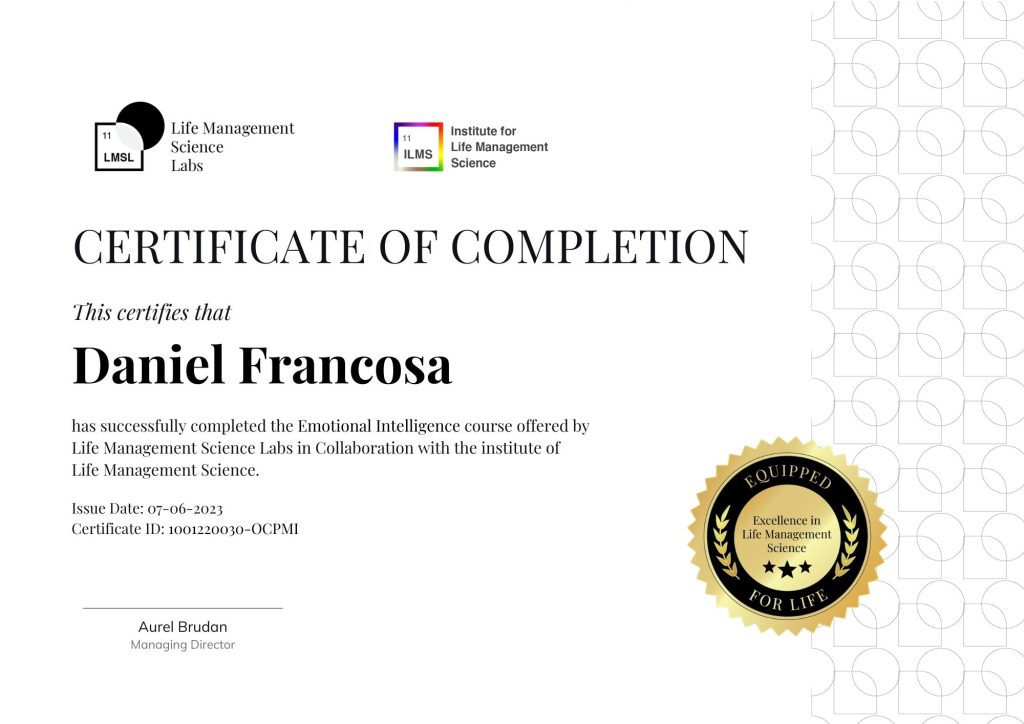 More Courses
By The Happiness Science Labs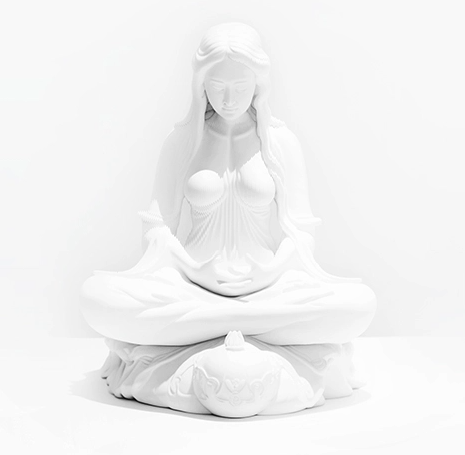 5 hours 28 lessons 42 Resources
Fundamentals of Self Regulation